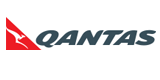 Qantas (810 pictures & videos)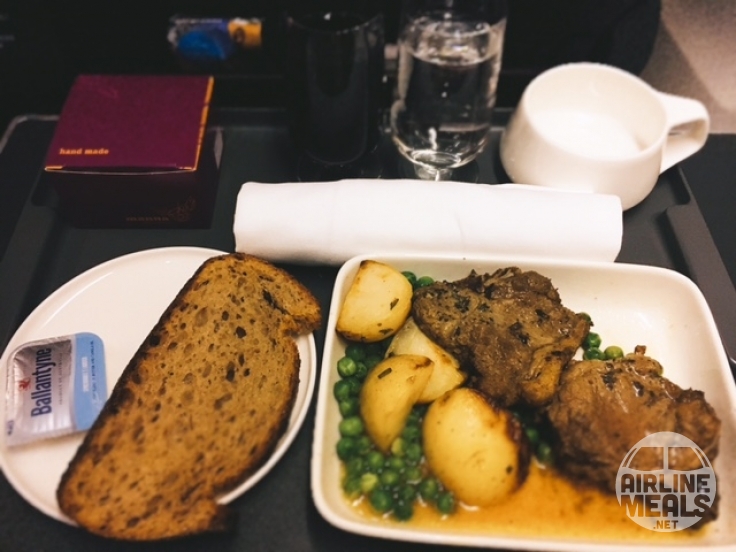 7/10
Soeren Krumrey
Australia (MEL) to Australia (SYD), 09 Aug 2017
Business Class
Dinner , Special meal: no
Choice was lamb chops or a chicken salad and given that the row in front of me was full of fat male business travelers (I was in 2F), I feared that I once again end up with the cold salad. And yes, every single one in row one (of course!) picked the lamb but luckily they had enough on board for me to get the last one (behind me, in row 3, there were many disappointed faces when they had to do with the salad which looked, as per usual, rather sad compared to the hot option). Lamb chops is a bit of a curious choice on an airplane as there's so much cutting and de-boning to do on the wobbly little airplane table (I noticed halfway through that the guys in row 1 did solve this problem in a very stylish way and simply used their hands but found this just a bit too off sitting in the premium cabin). It also lacked some kind of sauce as they only offered mint gelly with it which I politely declined (this is one of those very strange leftovers from the mother land that I will never get into- mint belongs into chewing gum, toothpaste and Mojito but that's it!). As a result, the lamb was sitting in the water from the peas that came with it. Still- I enjoyed this meal much more than the awful salad I had on the outbound. Peas and potatoes went well with the lamb and the latter was actually proper decent quality lamb rather than some old mutton which you often get served as 'lamb' in questionable restaurants. In addition, they had a choice between a Riesling and a Cabernet which happen to be my favorite white and red grape varieties, respectively. Finished it all off with a nice glass of Scotch and we were about to touch down in Sydney. Very pleasing meal and the crew was pleasant as well. As ever so often, if Qantas does something well, then they do it really well. If not, then good luck!
A glass of very nice red, other choice was a Riesling which no doubt would have also been nice
Lamb chops is a curious choice in an airplane but it was tasty
Date added: 2017-08-09 // Flight: 1:0 // Aircraft: Boeing 737-800
Equipment: Nice friendly crew, decent food, great wines. All you could ever wish for on a one hour flight- well done, Qantas!