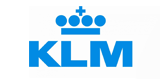 KLM (1000 pictures & videos)
1/10
atr_42_500
Netherlands (AMS) to Estonia (TLL), 08 Apr 2017
Low Cost Carrier
Snack
Ticket bought the ticket from KLM to get from OTP to TLL. But the AMS TLL flight was operated by AirBaltic with low-cost service... Nothing for free, 2 EUR for a soda. I tried to pre-order a meal online one day before the flight from AirBaltic, when trying to pay a pop-up appeared with a phone number. I have called this number and they say it is AirBaltic and they can't help, and I need to call Airbaltic meals, which is a different company... Go figure.
BOB
NONE
Date added: 2017-04-18 // Flight #KL2843* // Flight: 2:20 // Aircraft: Ancient 737-500
Other: The aircraft was very old and dirty. I will avoid AirBaltic.