Air Berlin (248 pictures & videos)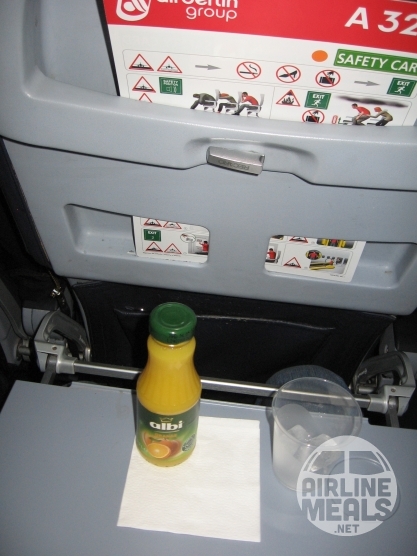 1/10
Slawa (Wjatscheslaw)
Iceland (KEF) to Germany (TXL), 27 Sep 2017
Low Cost Carrier
Snack , Special meal: no
No meals. Drinks only for a fee!
Orange juice "Albi" 0,21 l, costing 3 EUR.
Air Berlin I was very disappointed. Nothing is free on Board. Drinks only for a fee, Orange juice 210 ml -3 euros, coffee 2.5 euros. Food to buy is impossible even for money! Be requested when booking a ticket too, it was impossible! Despite the long flight 3.5 hours! Disgusting! Early to Air Berlin, such was not! offered for free some kind of symbolic food and can be had for a fee you can get a hot meal! Apparently this is a consequence of the verge of bankruptcy airline.
Date added: 2017-12-12 // Flight #AB 3547 // Flight: 3:20 // Aircraft: A-320-214 D-ABNF // Ticket price: 150.00