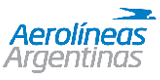 Aerolineas Argentinas (110 pictures & videos)
7/10
Maria
Argentina (EZE) to Bolivia (VVI), 26 Jun 2016
Economy Class
Snack , Special meal: GFML
Snack de pechuga de pollo horneada con Verduritas grillados (zucchini y zanahoria). Poco condimentado pero estaba bien. Snack of Roasted chicken and grilled vegetables (zucchini and carrots). Not much flavored but good taste in general.
Agua
Pollo con zucchini y zanahoria horneados
Date added: 2016-07-01 // Flight #1368 // Flight: 3:0 // Aircraft: Boeing 737-800
Equipment: Cubiertos de plastico.... Malos. Plastic fork and knife. Not good.